Social media can be ennobling as well as divisive: JP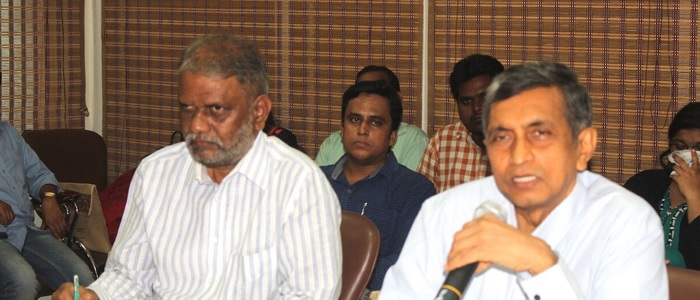 Hyderabad: Loksatta founder Dr Jayaprakash Narayan said that social media can not only be ennobling, empowering and democratic, but can also be divisive in its effects. Dr Jayaprakash Narayan was delivering the valedictory address at the two-day workshop on 'Voice Positive' organised by the Department of Journalism and Mass Communication, Osmania University, in association with Facebook and Swaniti. The workshop was aimed at promoting positive voices on social media. 
Dr Jayaprakash Narayan advised journalism students to not just win arguments but be persuasive in convincing the opposite side. He pointed out how anonymity potentially triggers base instincts in people and said that the same anonymity on social media turns it into a dangerous force in the hands of bigots.
Courtesy: The Hans India
Wednesday, August 1, 2018 - 17:30